Published by Podlyfe in News
As 2018 comes to an end we would like to thank you all for your support so far and give you an update on some of the new products and changes we have coming within Podlyfe.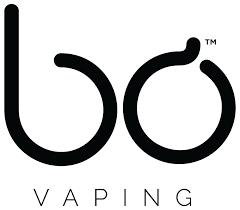 BO Vaping is the French pod-based vape that is giving the JUUL a run for their money. Each pod holds 1.2ml of juice, and they're available in a variety of flavors.
You can't get anything more portable, discreet, or easier to use, there is a reason why people are switching to pod units, and the Bo One is a great example.
The next generation of pod mod vaping is here. The Bo Plus starter kit boasts a range of tech-forward features in a compact, easy-to-use package, while the contrast between the gloss finish coating on the vaporizer and matte, soft touch feel of the battery gives it understated chic.
The Bo Plus comes with a game-changing new USB-C connection, which is capable of charging your Bo Plus in 15 minutes; the 800mAh battery gives you around two days of use from a single charge. The Bo Plus also features an LED indicator, which glows to show your pull strength and also while charging.
Colors Available: Black and Champagne
It's sleek design and portability, makes it easy to slip into your pocket and take with you. It is the ultimate pod mod! With a 380 puff battery life, the Bo One pen vaporizer is here to stay.
Includes:
1 Bo One Pen Vaporizer device
2 Bo Vaping Caps (1.2ml each)
1 USB Magnet charger
Colors Available: Snow Camo and Carnival
Flavours Available:Lemonade, Gold Tobacco, Icy Mint, Raspberry Wafer, Vanilla Icecream and Butterscotch Tobacco
Flavour Selection:Hand selected by us, please add any preferences to checkout notes
New Refillable Pod Systems
The Aspire Cobble and Mi-Pod are now in stock and come in a range of colours.
The Aspire Cobble Pod System is an ergonomically-designed nic salt starter kit, featuring an integrated 700mAh rechargeable battery, 1.4ohm BVC NiChrome Coil, 1.8mL pod cartridge, and a slew of protections for superior dependability.
The Mi-Pod Ultra-Portable System presents the second generation of the all-in-one portable kit from Smoking Vapor, delivering a custom-made integrated 950mAh rechargeable battery paired with a 1.0ohm coil and 2.0mL refillable pod.
New Shipping Carrier for International Orders
---
Podlyfe is now using DHL Express for our international orders which means our Aussie friends can now receive orders in as quick as one business day! To allow for regional areas and the occasional delay our shipping policy for AU delivery is 2-4 working days and we are sure this change will result in a significantly increased level of service.